On March 26, 2021, Domotex Asia/Chinafloor 2021 wrapped up a three-day event. Build Asia Mega Show, a new building and decoration joint exhibition, has created a new ecology of close integration between the floor circle and the building decoration industry. Together with exhibitors and visitors, it witnessed the vigorous vitality of the floor industry, and it is an important signal of the recovery of the global floor industry trade.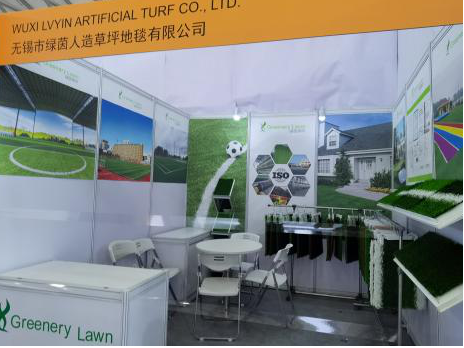 Lvyin Turf, as pioneer of artificial grass manufacturer, has participated the exhibition for more than 20 years. Here, we have known importers and wholesalers from all over the world in the field of ground materials and launched in-depth cooperation.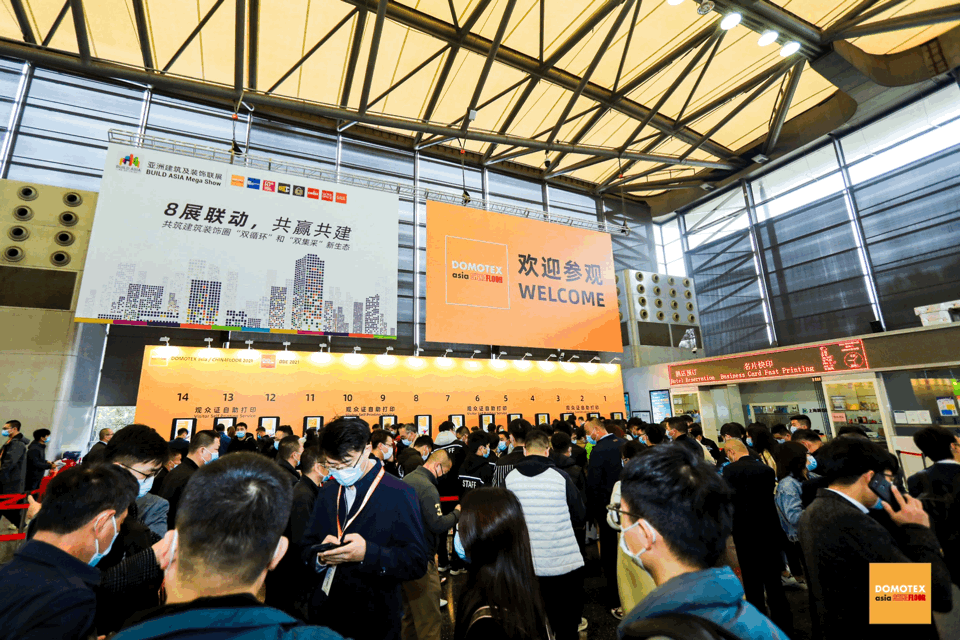 Market Development
Lvyin Turf has the domestic first-class professional and technical personnel, composed of artificial turf carpet has a first-class comprehensive ability to develop professional and technical team, will fully implement the various raw materials, technology, color, structure, create green artificial lawn carpet, high-grade and novel, unique brand image, provides a strong backing for the development of green the market at home and abroad.
Production Management
The modern artificial grass carpet production line after processing and finishing, and operation and staff quality assurance and carpet every process of the work of skilled degree and responsibility is closely related to the Lvyin Turf professional production management department, set up a group of professional personnel on the green carpet from artificial turf the carpet surface, finishing materials, and finished products, packaging and transportation and other comprehensive tracking and inspection, to ensure that each batch of goods on time and quality of storage. There are full-time inspectors on the final storage of each batch of product quality sampling inspection to ensure quality products to the hands of customers. Therefore, the quality of artificial turf carpet at home and abroad on the market well received.
Market Network
Lvyin Turf, combined with the major cities across the country to join u, set up headquarters in Wuxi, the national each big city marketing network, set up a number of branch offices and authorized dealers, training of a high-quality, professional sales team management ability. Through network, Lvyin Turf has full market.
---
Post time: Apr-30-2021